Grounding + Centering
GROUNDING + CENTERING
Grounding literally means visualizing yourself connected to the earth. Once you are grounded, you then visualize yourself centered in the present instead of constantly thinking of the past or the future. This is called being in the here and now. When grounded, you are totally present in your physical body, not floating around in the ethers open to influence or transference.
Signs you need to ground:
Spaced out
Light-headed
Not in your body


Ways to ground:
1. Drink purified water.
2. Pick leaves or flowers and hold for a while.
3. Go barefoot outdoors.
4. Weed the garden, mow the grass or other outdoor activity.
5. Eat heavy foods. Both caffeinated coffee and chocolate are also grounding.
6. Imagine roots growing from your feet into the earth.
7. Play with hematite or other grounding stones.
8. Listen to music with a heavy beat (not shamanic drumming)
Centering:
Centering is simply the act of pulling all your scattered energies into your heart chakra. This allows you to be focused from the heart while doing energy work
NEED HELP GROUNDING INTO THE PRESENT MOMENT?
Use this 5 step calming technique to tap into your senses + come back to the present moment.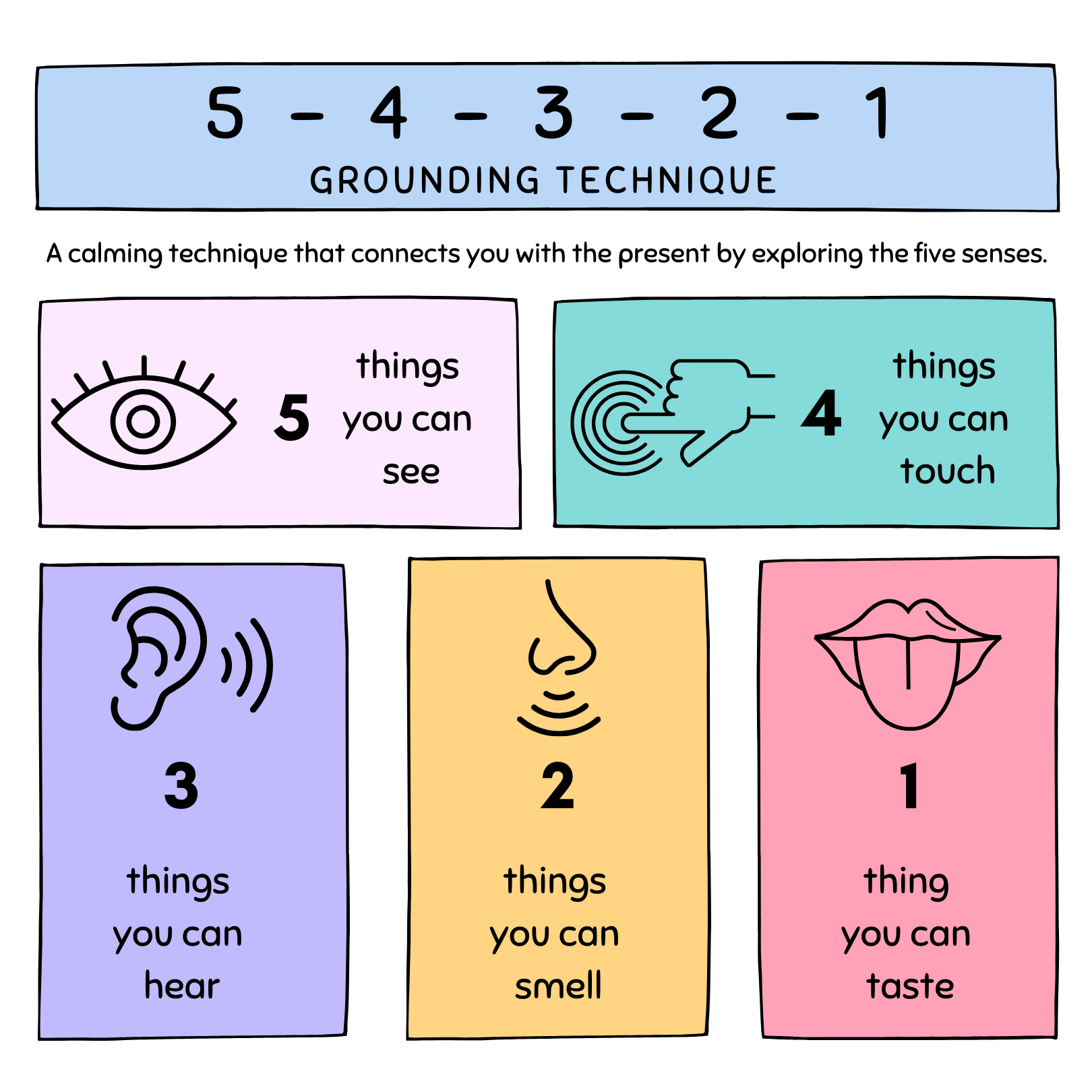 Complete and Continue